[ENG]
Hello.
In Mageia 7, I normally work with the Firefox, Chrome and Opera browsers. But a few days ago I updated Firefox and, all of a sudden, all three browsers have stopped working.
Whatever website I intend to visit (including this Mageia forum) I get those notices that the page is not secure.
How can I solve that?
PS: I can't update to Mageia 8 because my hard drive is almost full and, if it fills up in the middle of the update, I would lose the entire Mageia system.
Firefox: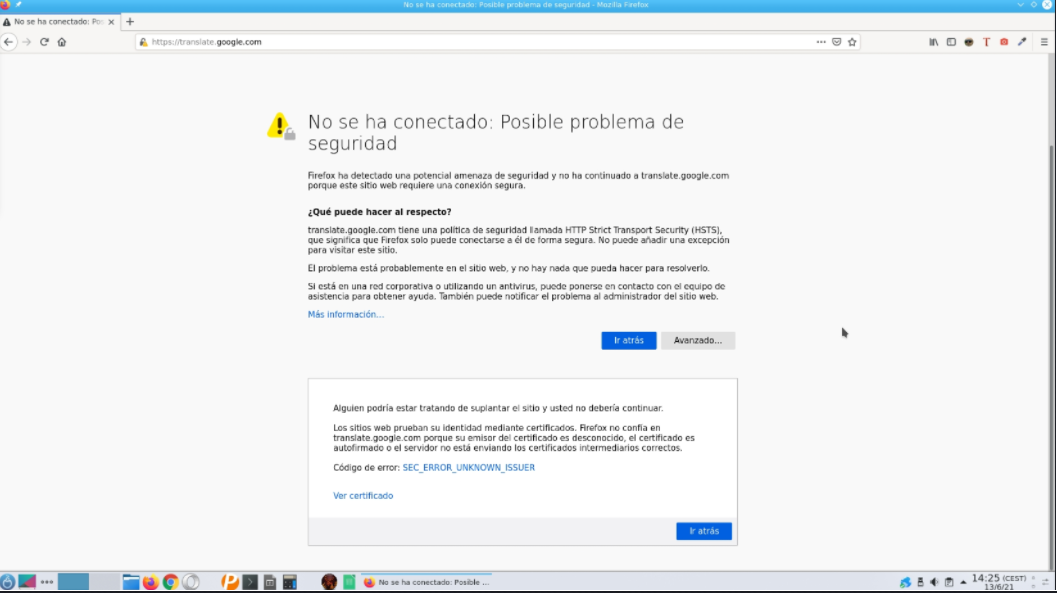 Chrome: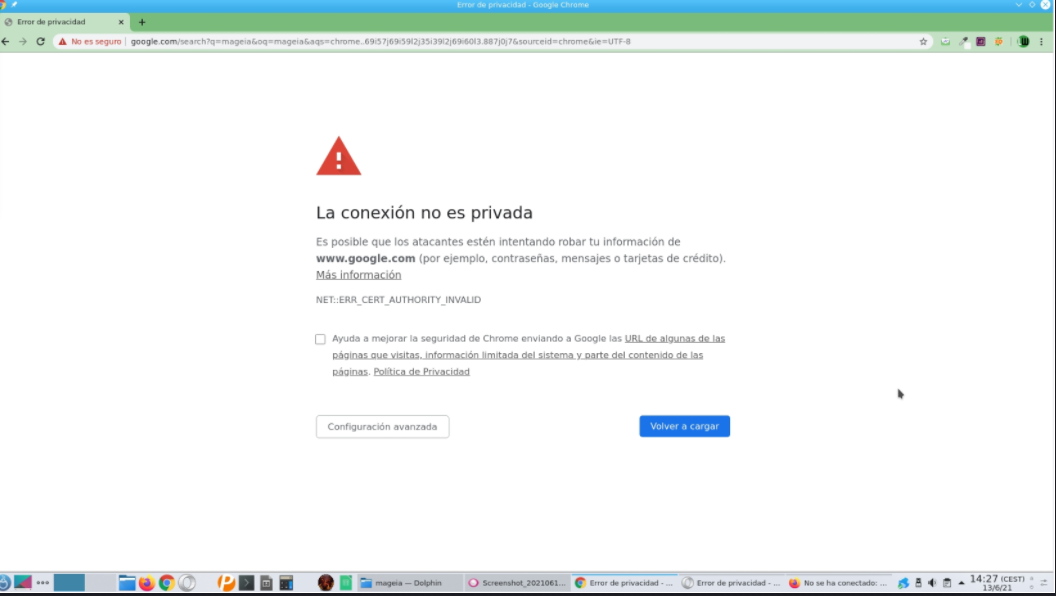 Opera: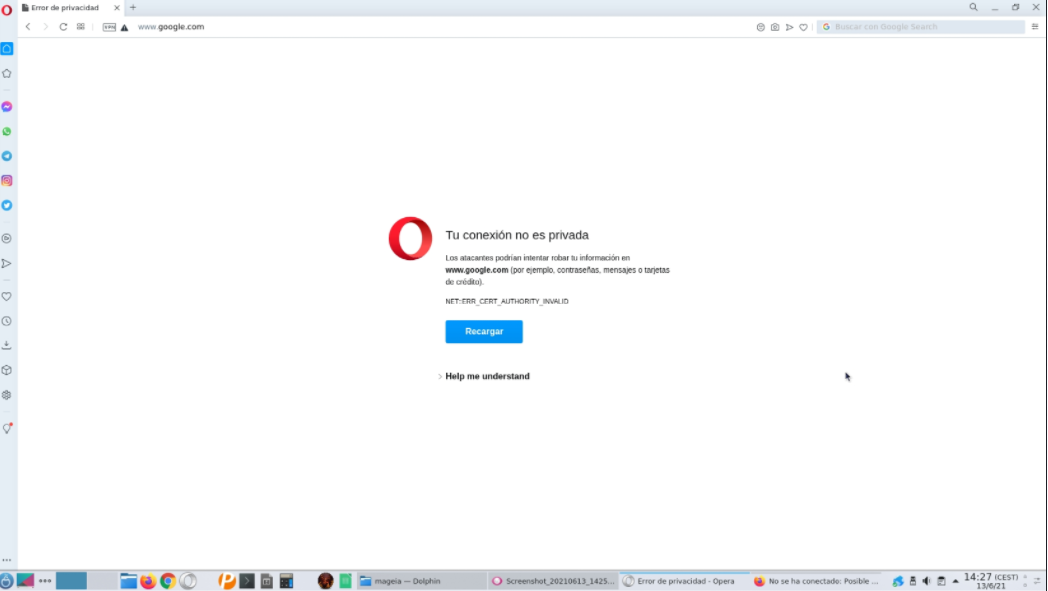 [ESP]
Hola.
En Mageia 7, normalmente trabajo con los navegadores Firefox, Chrome y Opera. Pero hace unos días actualicé Firefox y, de repente, han dejado de funcionar los tres navegadores.
Sea cual sea la página de internet que pretendo visitar (incluyendo este foro sobre Mageia) recibo esos avisos de que la página no es segura.
¿Cómo puedo solucionarlo?
PD: No puedo actualizar a Mageia 8 porque tengo el disco duro casi lleno y, si éste se llenase a mitad de la actualizción, perdería todo el sistema.